Clique - Break Out The Cycle
Clique is a new bike hire scheme focused around the issue of youth spiralling into a cycle of crime due to the decreased opportunities within their community or area.
Based on this lack of outlet teens who are already in underprivileged areas are likely to fall into the spiral of crime. This is where Clique comes in. As a branding project, Clique has been designed to appeal and engage the audience to bridge entry to a new world of BMX. Deeper in the slogan, double meaning can be found. "Break out the cycle" in a sense of hiring a bike and enjoying the experience (e.g. "break out the champaign") and also, "break out the cycle" meaning the likely cycle of crime. BMX has a raw, exciting and youthful diverse community, a perfect place to escape into a new world by inspiring interaction through the use of a bold visual language, augmented reality and a social platform.
Clique also supports the local economy by partnering with local shops before allocating them into the docking stations found scattered around the city and its riding spots. Through tackling the social and economic issues, Clique ultimately helps to boost both sides while preventing segregation between users and non-users of bike hire scheme bikes. No uniform design is being applied to Clique bikes freeing the users of stigma.
Independent Project - Branding | UI | Animation | Art Direction | Motion Design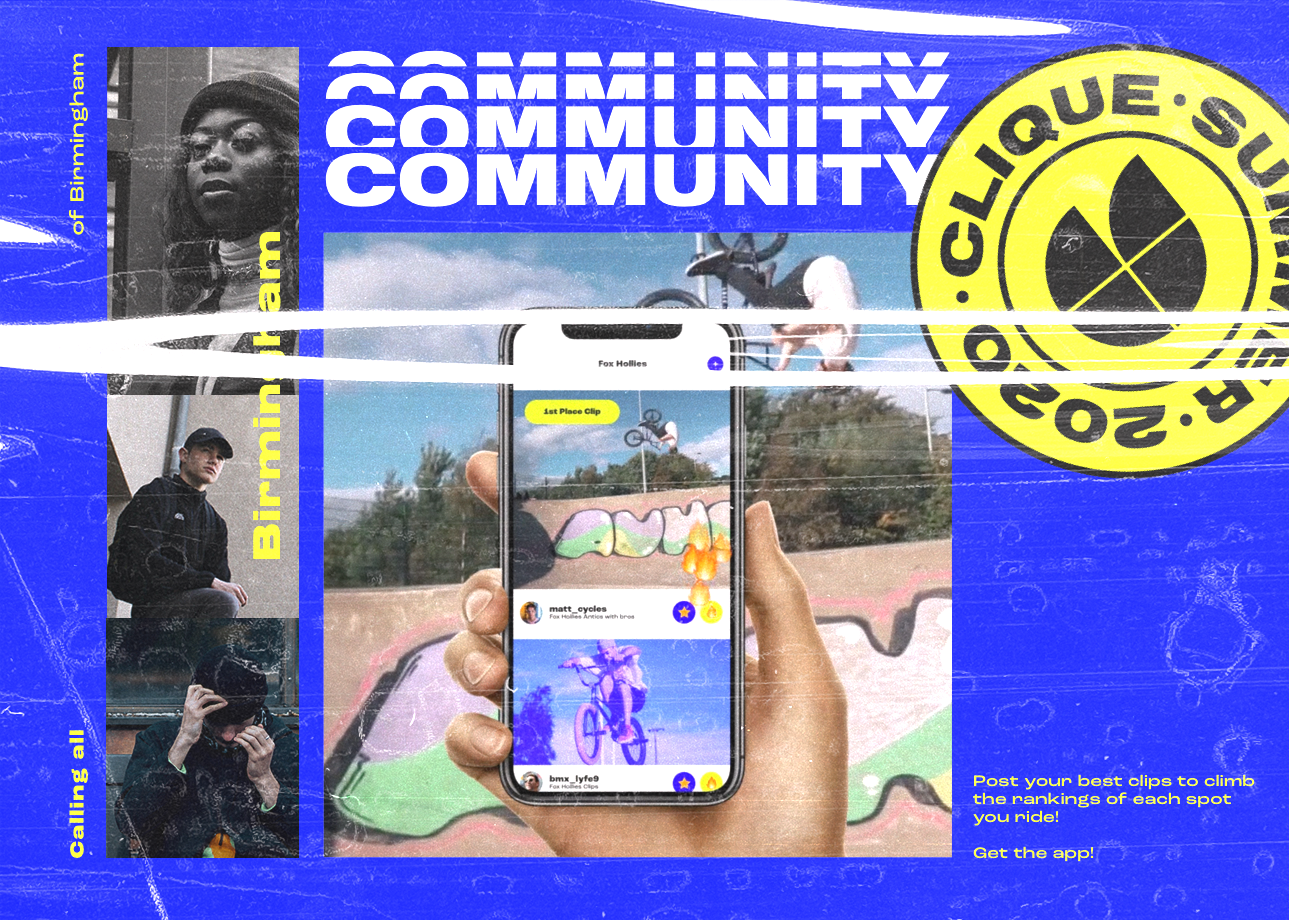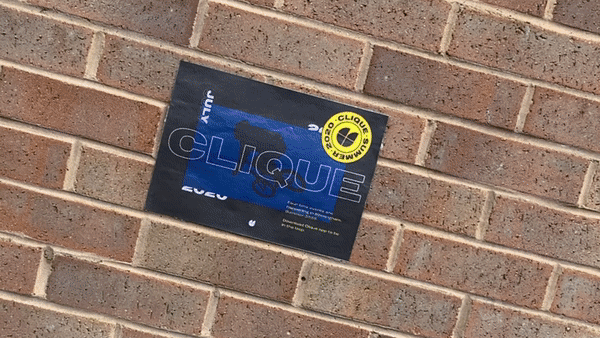 "I really really like the art direction here. From the animations, it's clear how this project would interact with people. The micro-interactions work very well!"
Alice Cappo, UX Lead at Phantom